The Corsican beaches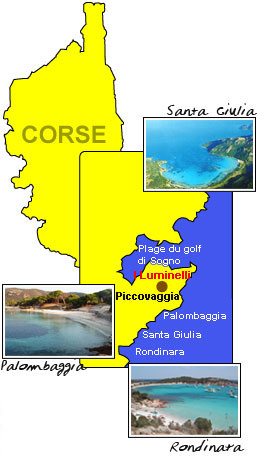 Only 5 minutes away is the splendid beach of Palombaggia, which you can both admire and take full advantage of Surrounded by red rocks, Palombaggia is a white fine sandy beach that stretches over a distance of 6 km, bordered by shady dunes and splendid parasol pine trees.
And across the beach, emerging from the green and clear water, are the small and uninhabited Cerbical islands surrounded by reefs.
Next to this beach you can discover two other splendid beaches : the bay of Santa Giula and the shell-shaped La Rondinara beach.